When beginning the search for an engagement ring, a common question or concern for shoppers is figuring out the best way to discreetly determine their partner's ring size. The truth is, it's actually quite uncommon for people to know their exact size. Even jewelry enthusiasts may have only a rough estimate. Here are our best tips!
If your partner has a ring that they wear frequently, you can sneak it away, place it over a millimeter ruler, and snap an aerial photo. Once we have the inside diameter of the ring, we can convert it to a finger size. You'll want to keep these things in mind:
1. Which finger your partner wears the ring. People will often wear fashion rings on their middle or index finger. These fingers will be larger than their ring finger.
2. The fit. You want the ring to be snug so that it doesn't spin around on your partner's finger.  
3. The width of their ring. The wider the ring, the tighter the fit will be.

When It's Not Possible to Sneak a Ring Away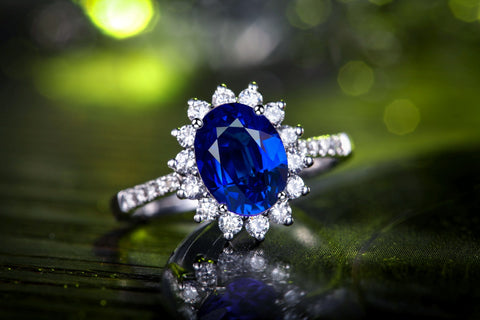 If your partner doesn't have any rings that you could borrow, here are some other ideas:
Ask someone close to your partner. Your partner's best friend or mother may know.
Enlist a friend to invite your partner to look at rings with them. If one of your partner's friends is also beginning to look at engagement rings, they could ask your partner if they'd like to come along and offer their input. When your partner's friend has their finger measured, they can suggest that your partner be sized as well.
See how a friend or sister's ring fits on your partner. If someone in your family or friend circle is recently engaged and excitedly showing their ring off, you could take them aside and ask them if they wouldn't mind casually suggesting that your partner try their ring on for fun.  

Approximate your partner's ring finger based on one of your fingers. For example if you believe that your partner's ring finger is approximately the same size as the first knuckle of your pinky finger, then we can size your pinky finger to get a rough idea of your partner's finger size.
Remember that we don't expect you to know your partner's perfect ring size at the time of placing your order, but we do encourage you to use the above methods to get to within +/- one size of your partner's actual size. Your first ring resizing is complimentary as long as it is within +/- 1.5 size; further adjustments may or may not be possible depending on the design, and could cause irreparable damage to the ring.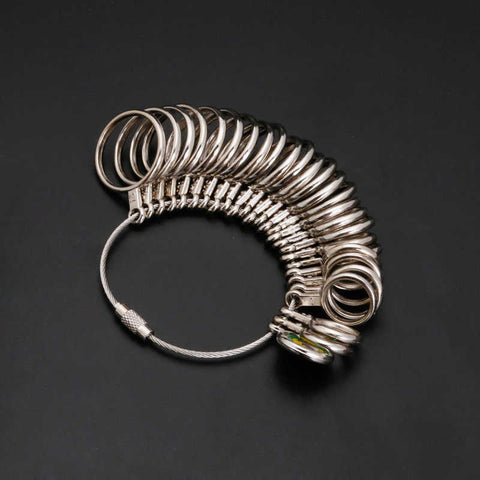 If you're not trying to keep it a secret, order a complimentary ring sizer to be mailed to you is an easier option