How To Choose Gemstone Jewelry? (Part one)
-- Nice tips for your jewelry purchase
Elaborately prepared, this article comes up with a detailed introduction of gemstones - not just on color or luster within eyes, but also on a deeper layer - what they symbolize. Each gemstone has a spiritual meaning. With the right gemstone, your jewelry is more than a sparkle to everyday style. It will even lead you to a higher state of mind. A thorough reading will certainly help you to make a smart choice with your gemstone jewelry cart.
#1 Rose Quartz: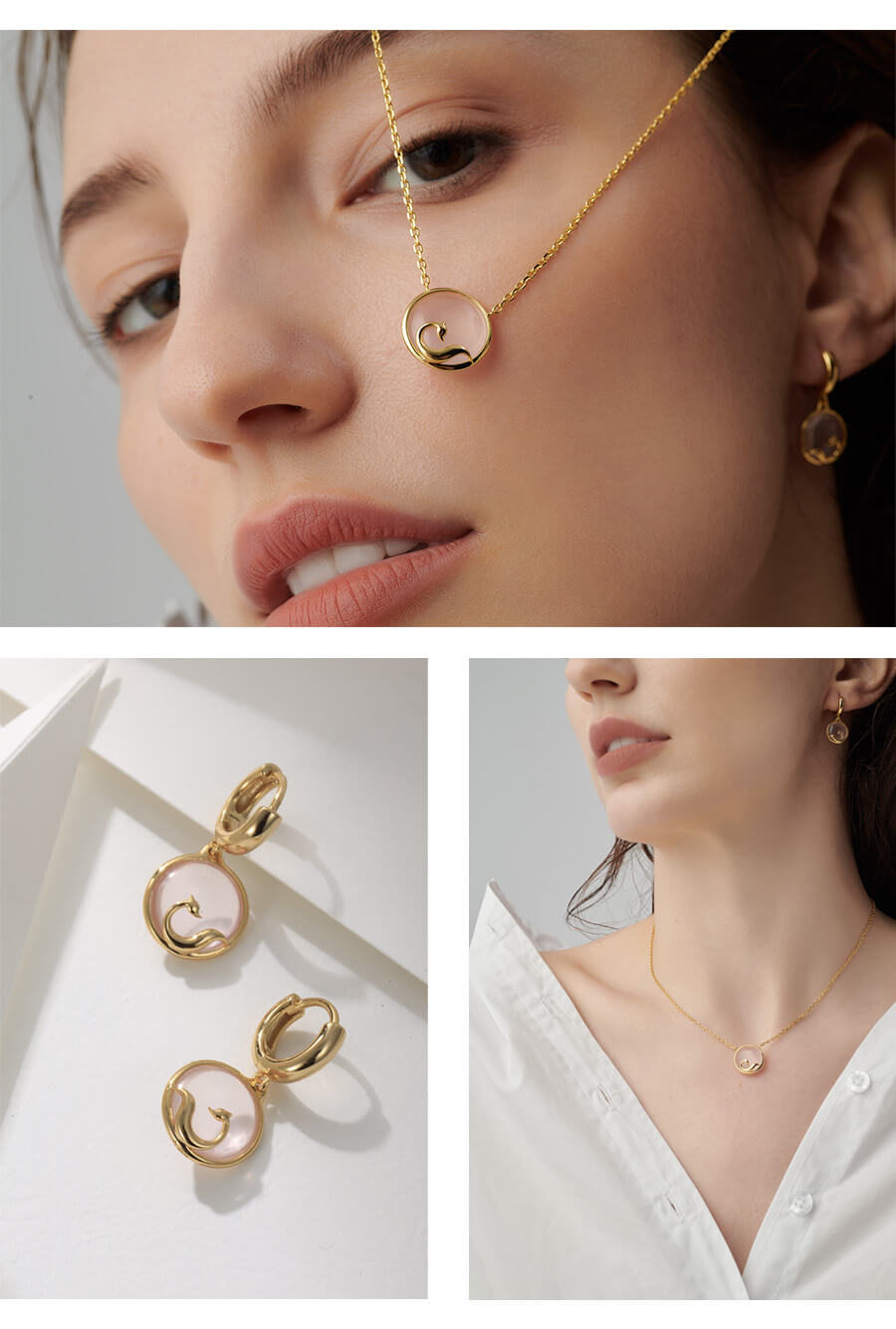 Rose quartz is a crystal colored from pale pink to almost violet, a tender, soft tone that will absolutely snag your heartstrings. As you can imagine from its appearance or its name, rose quartz is a symbol of love and compassion. Don't hesitate to bring a
Crystal Necklace
for a love confession, or as a gift to your family, your friends, or everyone that you care about. Adorned in the lovely crystal, you radiate your glamour with a tender look.
#2 Topaz: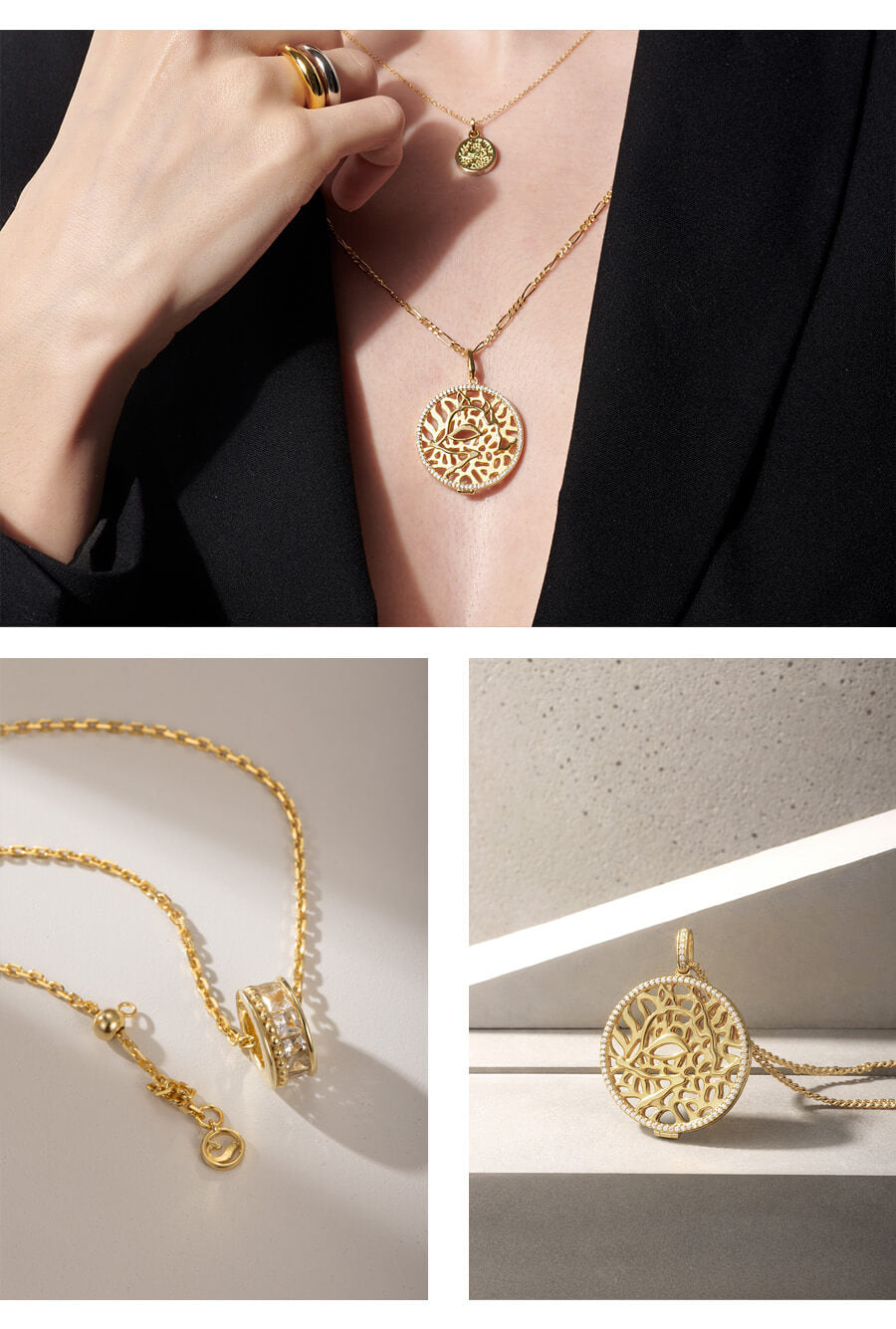 Topaz is a crystal with various colors and transparency, with white topaz a variety often used as a diamond substitute owing to a dazzling, simulating luster. Glistening, this dynamic crystal comes up as a symbol of energy - a stone of passion, hope and purpose that makes you feel stronger when you need more creativity for work, more confidence for a trial, etc. White topaz brings you a shiny look for appeal. You can also find topaz in many other colors.
#3 Moonstone:
Translucent, moonstone features a play of color presented in a milky, bluish iridescence. Moonstone is crowned as the spark for hope beneath its pearly cover. It helps to calm and soothe your heart in the presence of tremendous change. Wear a Moonstone Necklace for a leap of faith and you are ready to embrace a new day. A moonstone for your daily styling is truly accented with the charming bluish shine, lending an exceptional beauty.
#4 Amethyst: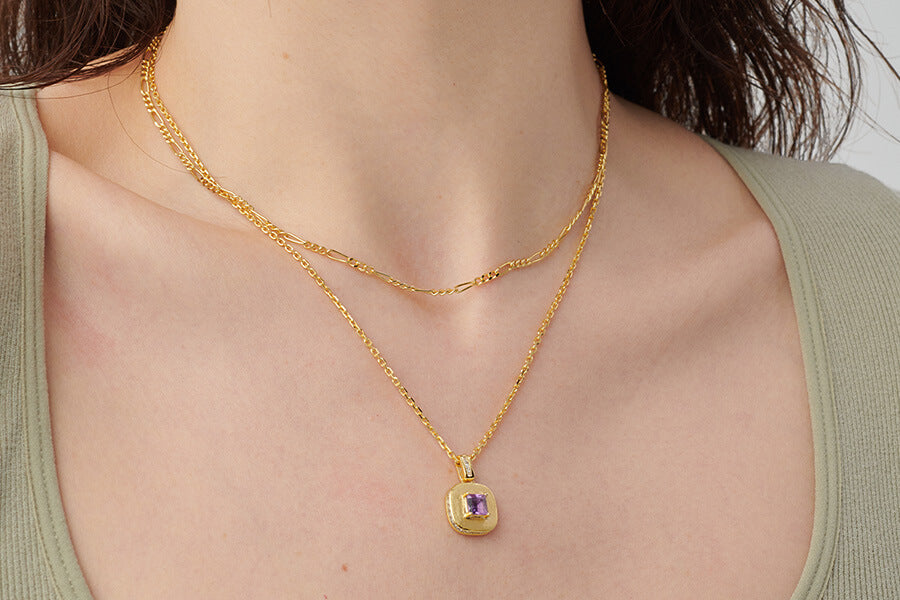 Amethyst is a crystal colored from pale violet to dark purple, a tone of gentleness that lends a wonderful touch of harmony. Of course, inside the elegant hue of an amethyst lies the power of sobriety, rendering a symbol to calm down every agitated soul. By wearing amethyst in the presence of anxiety from bustle, or frustration after a checkmate, you will feel all the negativity vanishing. This elegant crystal also renders you a glamorous look on your jewelry.